As a veteran myself, it is a huge honor to acknowledge and help educate our brave men and women of our armed forces.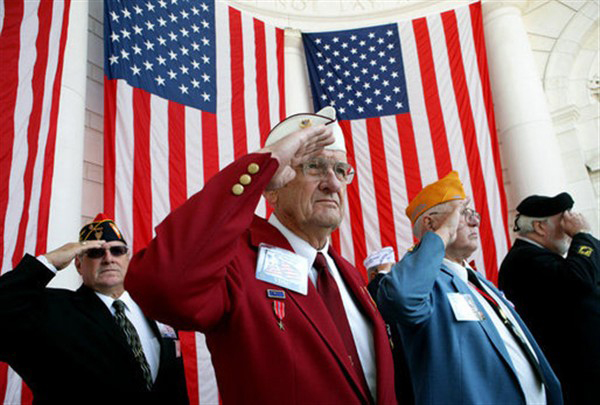 Many fought on behalf of their fellow Americans, many shed their blood for this great nation, and some gave their lives protecting men, women, and children of foreign countries. Now they are growing old and many need our help and compassion, shown with a caring hand and heart, and, yes, money.
There are many wonderful benefits that can help, but with age generally comes the need for long term care, and the monetary cost alone can often be totally overwhelming for a family and their loved ones.
Thankfully, the Veterans Administration offers an Improved Pension Benefit more commonly called VA Aid & Attendance. This benefit has been around for over 60 years, but is overlooked by the majority of veterans and their families.
It specifically pays for medical expenses, of the veteran and/or their surviving spouse, for assistance with the common activities of daily living or ADLs. This is not a disability benefit and so it is provided even if a veteran was not injured during service.  
In 2017 the Aid & Attendance benefits will pay up to:
$2,127 per month for a Married Veteran who needs care

$1,794 per month for a Veteran (single or widowed)

$1,153 per month for the Veteran's Surviving Spouse
Now, let us not forget that according to the 2016 Genworth Cost of Care Survey, the average monthly cost of an assisted living facility was $3,628. So for many families this one benefit can determine the quality of care and even the place of residence of their loved one.
To get started one must meet some very basic qualifications:
The Veteran must be at least 65 years old with some exceptions, and

The Veteran must have served 90 consecutive days of active duty, and

The Veteran must have served at least one day during a designated wartime period of WWI, WWII, Korean, Vietnam, or Gulf War (specific dates apply), and

The Veteran must have received an Honorable, General, or Other than Honorable Discharge, but not a Dishonorable Discharge.

A Surviving Spouse must have been married to the Veteran at his or her time of death, must have been married at least a year unless they had a child, and must not have remarried since the Veteran's death.
If you and/or your loved one have met these requirements then eligibility must be proven by filing the proper VA21-534 or VA21-536 forms, along with providing additional supporting documentation. Some of the documents needed are a DD-214, Physicians Medical Report, Medical Issues Report, List of all Assets, Income Sources & Expenses, just to name a few.
However, in classic government fashion, these are only guidelines to go by when applying for this benefit, so seeking out a professional who can assist with the application process is highly recommended, even by the VA themselves.
You are now well on your way to at least being able to preliminarily determine if you or your loved one might be able to qualify for this benefit and get some help paying for long term care.  If you answered yes to all the initial qualifying questions, then you should seek out the assistance of a Certified Senior Advisor, an Aging Life Care Professional, an Elder Law Attorney, or an Accredited Veterans Attorney or Agent.
Remember that education is a lifelong pursuit, and though you are leaps and bounds ahead of most, you still have room to improve when it comes to learning and planning for you or your loved ones long term care needs.
Continue on your educational journey by attending seminars at Iona Senior Services, visiting your local library or Area Agency on Aging in your community, or come back here for more articles related to financial planning for long term care needs.
By Rick Gow, CSA
Rick Gow is a Certified Senior Advisor & Wealth Management Advisor with Lara, May & Associates, LLC. Member FINRA/SIPC.