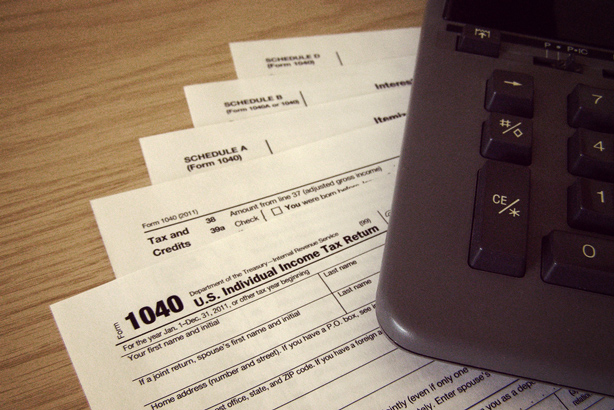 Tax season: for many, it's an anxiety-inducing time of year! And while filing taxes can be a time-consuming and sometimes confusing process, you do not have to panic. In fact, while it might seem like a complicated process, today there are many resources and articles available online to answer your questions, organize your paperwork, and even e-file on your behalf.
So, where should you start? Below, we've outlined resources available online that you can use to save time, answer your questions, and ultimately get clarity about how to navigate your taxes. And, don't forget, you need to file your taxes before Tuesday, April 18, 2017.
To file or not to file?
The most important question when it comes to tax season – how do I know if even need to file a tax return? Depending on your filing status, age, and the type of income you receive (and income level), you are required to file a federal income tax return. But, there are some cases when filing — even if you aren't required to — might make sense.
To find out if you need to file, you can use this interactive tool from the federal IRS. For more information, this article from AARP is also a great resource.
Ok, so I do need to file my taxes. But, where can I find help with my tax preparation?
Fortunately, there are many resources available that offer tax preparation assistance. For low- and moderate-income older adults, AARP offers subsidized tax preparation assistance. You can find a tax aide site on their website here. Additionally, the IRS VITA program offers subsidized tax preparation assistance for low- and moderate-income people of any age. Find a VITA Tax aid site on the IRS website here.
There are also a number of private pay financial or tax adviser options. You can find a tax preparer via the National Society of Accountants here, or use one of the many national tax preparation companies like H&R Block, Jackson-Hewitt, Liberty Tax, or TurboTax, to name a few. Don't know where to start when choosing a tax preparer? The American Institute of CPAs has got you covered with this fact sheet.
How does the Affordable Care Act affect my taxes?
One thing that is different from previous years is that tax filers must prove they had creditable health insurance coverage during 2015, or else pay a fee on their federal taxes. Here are some articles to help you determine how to prove your coverage (click on the text for your situation):
Ok, I'm ready! Where can I get my tax forms?
You can download your tax forms online. Here are links to the forms you will need:
The IRS also provides tax forms available in large print and other accessible formats. For more information visit https://www.irs.gov/uac/irs-tax-publications-in-large-print or call the IRS Publications Department at (800) 829-3676.
What should I do if I can't pay my taxes?
If you owe the IRS, there are some options for you. Depending on your circumstance, you may be granted a short extension to pay your tax in full. You might also be able to try an installment plan, or make an offer.
To learn more about these options, take a look at this AARP article that outlines strategies when you cannot pay your taxes. You can also learn more about tax extensions from the IRS here and payment plans here.
Finally, you can track your refund by visiting the IRS's "Where's my refund" webpage here. But, beware, there are various tax scams that target your return and refund. Learn more from this AARP article on different tax scams, or read up on tax scams on the IRS website here.
Happy filing!