Social workers — they are some of the most hard-working and needed individuals in our society.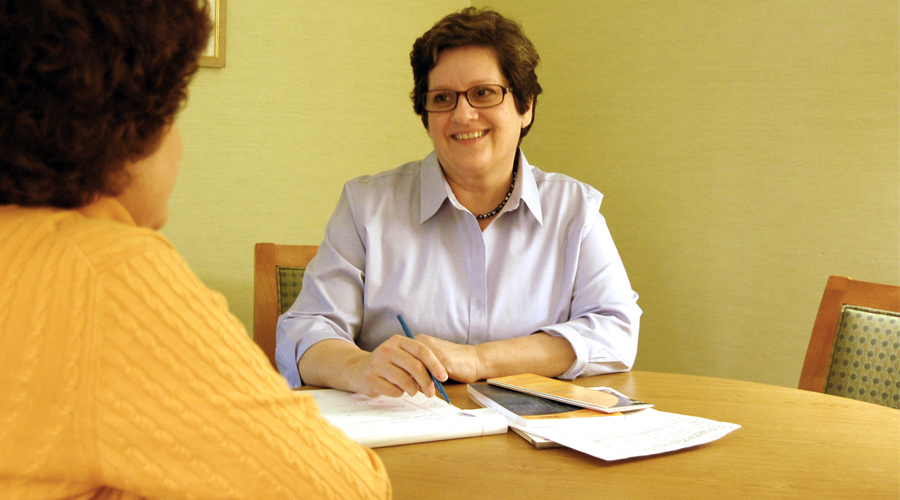 But, despite their importance, many people know very little about the work social workers actually do. The truth is, social workers across the world make a real and lasting impact on people's lives every single day.
In honor of Social Work Month this March and World Social Worker Day (today!!), we at Iona want to celebrate these individuals who dedicate their lives to serving the community each and every day.
So, what exactly is social work?
Within the field, social work requires knowledge in various areas of human development — including social, economic, and cultural. The interaction of all of these factors, and how they impact one's behavior and development, is what social workers use to address specific issues faced by their clients. Through assessing a client's needs and environment, social workers are able to help their clients establish meaningful relationships, access various services, and facilitate important changes in many different areas of life.
Social workers care for individuals in every stage of life — from early childhood to old age. They work hard to advocate on behalf of their client, in order to improve quality of life, increase access to various services, and support them in the many challenges that life presents.
In the day-to-day, this translates to…
Helping clients in crisis situations by referring them to resources
Assessing clients' backgrounds, current challenges, and needs in order to map out a care plan
Diagnosing and treating different mental and physical health issues, or referring to other health professionals when necessary
Supporting a client to access needed health, social, and/or financial resources and advocating for their rights
How do I know if I need a social worker?
If you have never personally worked with a social worker, you may be wondering how, or why, you might need their expertise. Social workers can help you overcome life's most challenging situations, as well as problem-solve the difficulties of everyday living, such as:
Stress
Depression
Discrimination
Poverty
Addiction
Abuse
Physical or mental illness
Unemployment
Divorce
Disability
Grief
What can a social worker help me address?
A social worker can help you cope with and solve issues in your everyday life. They can also refer you to a variety of resources to ensure you're getting the best care.
Here at Iona, social workers help older adults and caregivers through a range of challenges — everything from making a care plan, assessing nutritional health, or enrolling a client in public benefits to managing a move or facilitating conversation in one of our support groups (and that's just a sampling of our daily work). Just recently, one of our social workers even secured a mattress for a client who was sleeping on her small couch (you can read her story here).
Needless to say, social workers handle some of the most difficult tasks within their day-to-day work life, and they deserve the utmost appreciation for the great work they do.
Thank you to the 600,000+ active social workers nationwide for all of the service they have provided and the amazing impacts they have had on the lives of so many people.
And, remember, if you are facing a challenge related to caregiving or aging, Iona is here for you. Contact us here to speak with a social worker. Already working with an Iona social worker? Comment below and let us know why you are grateful for their help!
Happy World Social Worker Day!
By Ali Perry
Ali Perry is a Communications and Marketing Intern at Iona, and a former volunteer at our Active Wellness Program at St. Alban's. She is a senior at The George Washington University studying Human Services and Social Justice, and intends to pursue a career in Nonprofit Management.