There is a burden on my heart when I think about a group of individuals within the aging community who are largely invisible to most of us. As Chief Executive Officer at Iona Senior Services, I am all too familiar with the struggles many of our older adults face and Mrs. Jones (using a pseudonym to protect her identity) is one of them. She's a 72-year-old single adult living in Washington, DC with no family or friends. Her frailty often leads to multiple health challenges, including recurrent falls, leaving her with bruises and injuries. She struggles to manage her medications and has been living alone with dementia. Mrs. Jones' condition and experience is becoming more common in the nation's capital as more than 74% of our older adults are aging alone, and over 14,000 older individuals are living with dementia. Comparatively, approximately 16 million people are aging alone in the nation, 5.5 million are living with dementia, and studies indicate roughly 34% of those with dementia live alone. As the population of older adults with dementia is expected to triple in the next twenty-five years, research is also shedding light on the historic disparity in diagnosis and support for older adults of color, individuals in the LGBTQ community, and people with intellectual and developmental disabilities aging with dementia. The need to fix the infrastructure to serve our most vulnerable members of the aging community is critical for the health and future of our society.
We recently learned that Mrs. Jones was no longer allowed to live at her current residence because of decline in physical and mental health related to an illness. Because of that her medical provider expressed concern that she would get "lost in the system." In the past month, she was in and out of DC hospital emergency rooms, taken to homeless shelters, and in the process was found by hospital staff, police officers, Emergency Medical Technicians (EMS) while wandering the city on multiple occasions. Each encounter elicited the same question from responders, "why doesn't she have someone to care for her?" It's an important question we need to ask as a society, especially as 40% of our neighbors experiencing homelessness in DC are over the age of 55.
According to a report published by PBS, not only are more older adults becoming homeless, the baby boomer generation is being affected at the fastest rate. According to the Census Bureau, in the next seven years 10,000 people will turn 65 every day in the country and all members of the baby boomer generation will then be 65 or older. And, in the next ten years, for the first time in U.S. history, older adults are projected to outnumber children under 18.
While not enough research is being done to connect the prevalence of dementia and correlate its impact on the homeless community, it is clear that the infrastructure to support the complex needs of our burgeoning and diverse older adults is not working. There is a critical need for an intensive community-based care navigation system to support aging adults who live alone with dementia, like Mrs. Jones. The reality is that, like many older adults in DC and throughout the nation, Mrs. Jones has little to no social support system outside of her physical and mental health providers.
Over a period of six weeks, our staff at Iona Senior Services stepped in to support Mrs. Jones and provided her with individualized dementia care management while helping her navigate the often overly complicated medical and housing system. Because of our work, she is now in a safe, skilled nursing facility with around-the-clock care. If Iona's staff had not been involved, Mrs. Jones would be on the streets, in a shelter, or continuing to experience repeated hospitalizations which would have undoubtedly led to a far more devastating outcome. Mrs. Jones' experience is just one of the thousands of individuals we often forget about or do not have the opportunity to hear. Our society needs to do better for Mrs. Jones and the thousands in the city and millions of older adults just like her throughout the country.
We all can contribute to this critical need and help create change by reaching out to our elected officials to advocate for the urgent need in our communities. Older Americans month is a reminder that aging isn't someone else's story, it's ours. We have the opportunity to ensure our most vulnerable, those aging and living in the margins of society are cared for with dignity, just like you or I would want for ourselves.
Lastly, I want to share with you the powerful and inspiring testimonies of individuals who utilize Iona's services. They all took time to testify before the DC City Council about the importance of Iona's work and the partnership we have with the older adults of the city. I hope their words and courage ignite in us the motivation to do the work of creating real systems change for our most vulnerable older adults.
The video links and testimony timestamps are below.
DC City Council Budget Hearing Testimonies 
Joon –  22:00 (Iona Senior Services)
Mary –  1:59:00 (In-Home Peer Support)
Joy –  2:04:25 (St. Alban's)
Ana –  2:10:15 (In-Home Peer Support)
Michele –  2:14:15 (Money Management)
Thomas –  2:20:25 (Money Management)
DC City Council – Committee on Executive Administration and Labor Performance Oversight Hearing Testimonies 
Joon –  1:36:10 (Iona Senior Services)
Irene –  2:31:20 (Around Town DC)
Edie –  2:33:46 (Around Town DC)
Stevie –  2:37:22 (Caregiver son Dementia Navigator)
Theresa –  2:42:13 (Around Town DC)
Anne –  3:40:55 (Around Town DC)
Jackie –  3:43:45 (Caregiver daughter Adult Day Health Dementia Care and Respite)
Brandy –  3:46:10 (Caregiver daughter Adult Day Health Dementia Care and Respite)
Mary –  4:04:59 (In-Home Peer Support)
Jim –  4:08:50 (In-Home Peer Support)
Esmerelda –  4:42:35 (Adult Day Health)
Barbara –  4:46:47 (Adult Day Health)
John – 4:51:10 (Adult Day Health)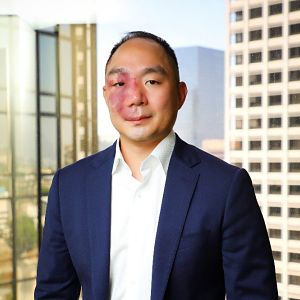 Joon Bang
Chief Executive Officer