Editor's note: this article has been edited to clarify DC regulations.
A partnership between Legal Counsel for the Elderly (LCE), Iona, and St. Mary's Court allowed eight residents of the low-income senior building to obtain important legal documents for free without leaving their building.
Typically these documents (including a Power of Attorney, Advance Medical Directive, and Last Will & Testament) can cost hundreds, and sometimes even thousands, of dollars. Additionally, oftentimes attorney assistance is needed. And many of these important documents also need to be notarized in front of two witnesses — a cumbersome and daunting process for many older adults, especially those with accessibility challenges or limited finances.
Doing these documents in advance means you get to choose who will make these decisions for you," says Rebecca A. Romig, the staff attorney with Legal Counsel for the Elderly.
To obtain these documents, Ms. Rebecca A. Romig, staff attorney with Legal Counsel for the Elderly, met individually with all eight St. Mary's Court residents to hear their wishes for end-of-life care. She then drew up eight different sets of legal documents tailored to the individual needs of each resident, and provided witnesses and a notary to finalize the documents.
Without your support, our social workers and trusted partners would not have been able to provide these safety-net documents to your older neighbors. Thank you! We hope to offer this service again to other older adults in the future.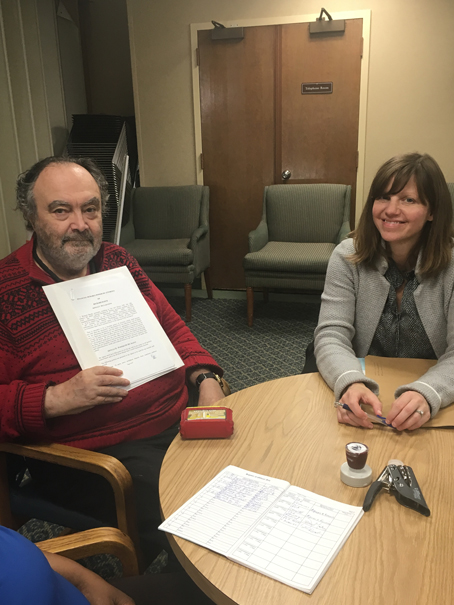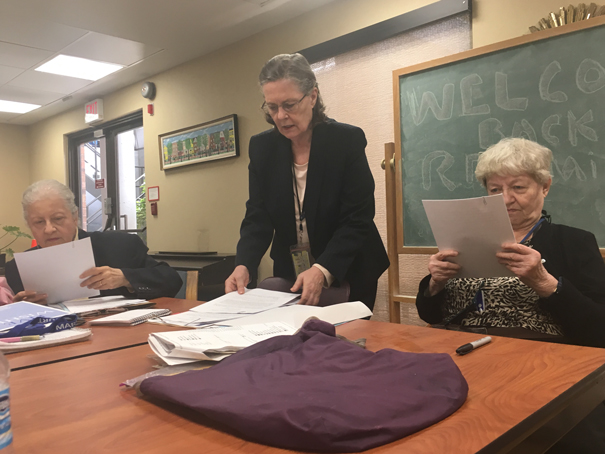 Do you have these legal documents?
A Power of Attorney, Advance Medical Directive, and Last Will and Testament are all very important to obtain while you're in good health and sound mind. Here's what they do:
A Power of Attorney (POA) document appoints a specific person chosen in advance to handle someone's financial matters if they are unable to do so. In Washington, DC POA documents do not have to be drawn up by an attorney, as the statue provides a template. However, a financial power of attorney must be notarized.
The POA is empowered to take over a person's financial affairs – such as making sure bills are paid on time – when the person can no longer handle his or her own business matters. For older adults with no family, the POA is often a trusted friend who agrees in advance to take on this responsibility. With a POA document, a person is able to choose who will help him or her if they become incapacitated. Without a legally valid POA, a petition often is filed in court to name a Guardian to handle the incapacitated person's affairs. The Guardian almost always is a lawyer and a stranger appointed by a judge.
An Advance Medical Directive (sometimes called a Living Will, or healthcare/medical power of attorney) is another important document that spells out exactly what sort of medical care a person would wish to have if they were not able to speak for her or himself. If someone went into the emergency room unconscious after a fall, for example, the Advance Medical Directive would tell doctors whether or not the person wanted feeding tubes or life support measures. A healthcare power of attorney does not have to be notarized, but it must be witnessed by two adult witnesses, one of whom cannot be related to the person preparing the document.
A Last Will & Testament specifies a person's wishes for what should happen to their property after they die. The District of Columbia does not require a will to be prepared by an attorney; however, in some instances using an attorney is strongly advised.