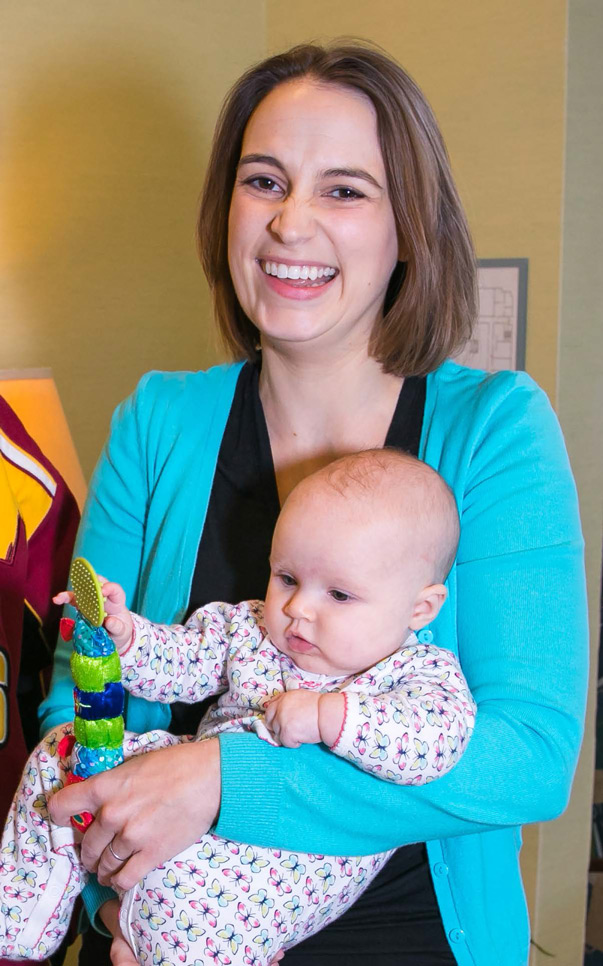 A resident of Glover Park, Jessica, 30, was looking for a volunteer opportunity near her neighborhood. Having grown up in Tennessee in a multi-generational household and earned a degree in public health, she wanted to work with older adults.
"When I was a child, my mother's parents lived with us part of the year and my father's parents lived close by. In DC, I missed being part of a community of all ages."
At the Active Wellness Program at St. Alban's, where she does a little bit of everything, Jessica is known as the "lunch lady." Her favorite part: getting to know the participants – active older adults who come for lunch and a range of activities. But the friendships don't end there. She frequently runs into her St. Alban's friends on the bus, in the grocery store, or on the street.
"Iona has expanded my community," she says. "That's a big part of what keeps me coming back." Her professional interests drew her to volunteer with the DC Coalition on Long Term Care.
The Coalition is committed to expanding and improving the quality of the District's long-term care programs so that low-income residents with chronic care and/or disability needs can age in the community safely and with dignity. "Our role is to make sure members of the DC City Council know – especially during budget season – that people in the community care and are paying attention to funding that is vital to older adults," says Jessica, who has helped draft testimony. "There's a thrill in shadowing Judith Levy (the Coalition's coordinator), who knows everyone and everything about long-term care."
In 2015, Jessica began volunteering in the Wellness & Arts Center, Iona's adult day health program for older adults with dementia, intellectual disabilities, Parkinson's, and other chronic conditions. "What strikes me is how invested the staff is in the participants' experiences. You don't see that everywhere."
"Many folks my age say they are not sure what it would be like to volunteer with seniors," she says. "They don't understand it's really fun to work with older people, including folks with dementia. A lot of people are afraid of that. They think it must be depressing. But it's the complete opposite. Sharon O'Connor, director of the Wellness & Arts Center, says: 'It's like being on a cruise ship every day.' It's such a happy place."
"Volunteering at Iona lifts my spirits and grounds my week," she adds. "I can go in there stressed and I leave feeling really good. It may seem counterintuitive to folks who haven't had the chance to experience it."
Jessica, who gave birth to her first child over the summer, recently returned to the Wellness & Arts Center to introduce Erin to the participants. Many of them had offered her parenting advice last spring — pearls of wisdom that Jessica will undoubtedly value for many years to come.
By Janice Kaplan