Avid Volunteer Jean Johnson Embraces Iona's Mission and Shares Her Skills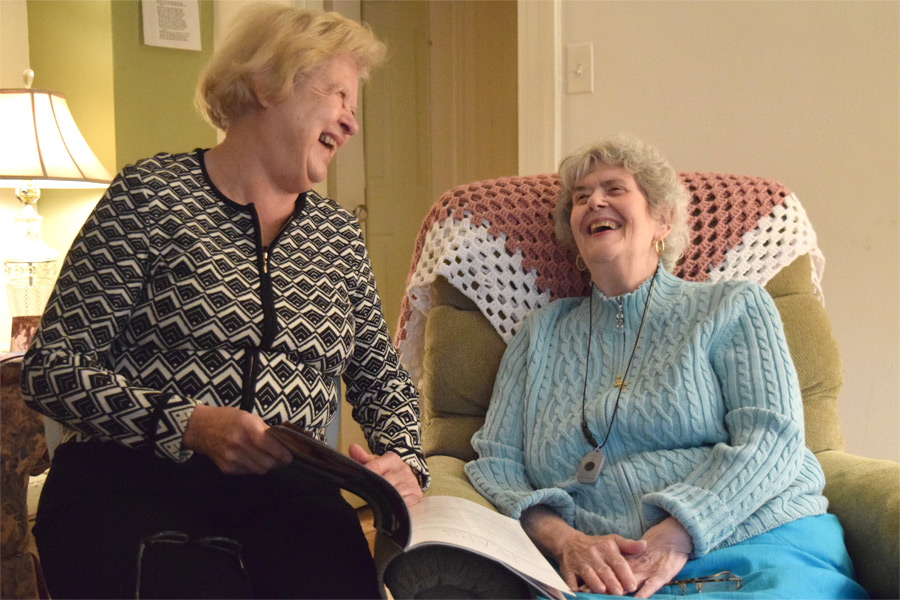 Jean Johnson, 80, has always been an active community member.
In her first job, she worked with Puerto Rican families in need at St. Vincent's Hospital in New York's Greenwich Village. She then worked in three hospitals for communicable diseases on Welfare Island, now Roosevelt Island, before moving on to Johns Hopkins. In Jamaica, where Jean lived in 1982, she volunteered at the University of the West Indies and worked with the social services and nutrition program there. She has trained individuals on cholesterol health with the National Institutes of Health and organized a wellness program for 600 inner-city children. Jean has also taught classes at the University of the District of Columbia.
And now, Jean volunteers with Iona.
"The love of my life has always been to do good. To help people in the community," Jean says. And with Iona, she is able to do just that. As a volunteer, Jean draws from her prior professional expertise as a dietitian to assess individuals' physical and cognitive capabilities, or share information about good health practices.
At our Active Wellness Program at St. Alban's, for instance, Jean has presented on geriatric nutrition. Coming from someone who can relate personally to aging challenges makes the information Jean shares that much more valuable.
"One lady told me it was so nice to hear the information from somebody her age who could identify from her problems," Jean says. As the need for nutrition and food services continues to grow in older populations, Iona has relied even more on Jean's invaluable expertise and time. She's done everything from home-visits and supplement deliveries to check-in phone calls and client assessments. "Jean is a big part of our team," says Rose Clifford, Iona's Nutrition Program Manager. "She makes food fun."
So at age 80, what keeps Jean coming back to Iona? "It's selfish," she says, with a smile. "It's very selfish. You're needed. You can use whatever the Supreme Being has given you. Volunteering keeps you alert. And the staff here is fantastic. I have never seen a staff that is so caring and giving."
"So many of these people are lonely and dependent," she adds. "Just by visiting them, Iona staff can actually give them a boost."