If you've been meaning to connect with an older neighbor, the summer is your perfect opportunity! In the extreme summer heat, it's important to make sure your neighbors (especially those who live alone) have the resources they need to be healthy and safe. Additionally, summer days provide a beautiful setting for visits, a shared pitcher of lemonade, and good conversation.
At the end of the day, we all need to be looking out for one another. It's like what they say, 'it takes a village!'"
Take a look at our list below for simple ways to connect with your neighbor this summer.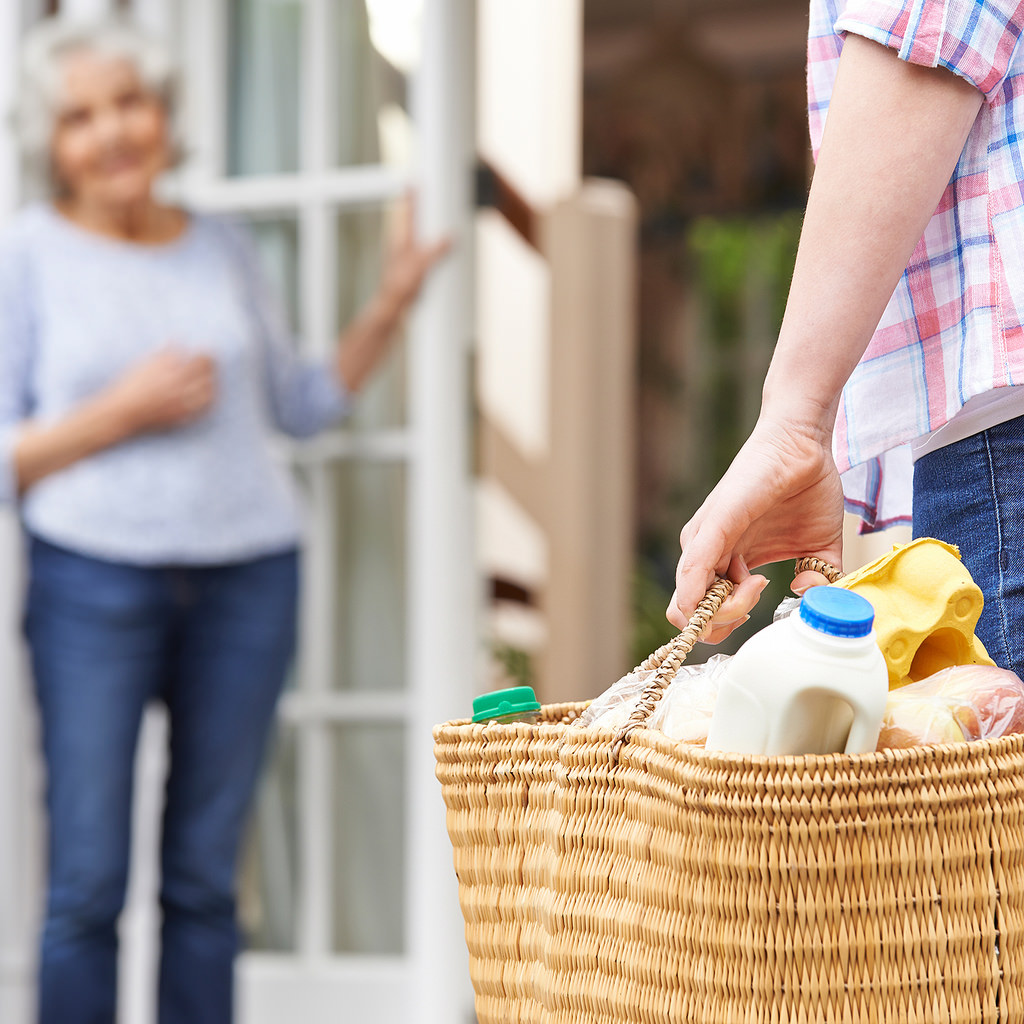 1. Say hello
The summer can be isolating for many older adults who live alone. Your visit might be the only company they have. Knock on their door, say hello, and stay for a chat.
Need a good conversation starter? Ask about summers from when they were young – you might even learn some tips on how to survive without air conditioning!
2. Enjoy a museum outing together
Get out of the house and enjoy all that DC has to offer. There are so many high-quality (and free!) museums right in our backyard. With air-conditioning and manual wheelchairs available for loan on a first-come, first-serve basis, a visit to one of the Smithsonian museums is a perfect morning or afternoon outing.
3. Offer to go grocery shopping
When temperatures rise, running errands like grocery shopping can be difficult, especially for older adults who might rely on public transportation. Next time you're headed to the grocery store, ask your neighbor if you can give them a ride. Or, offer to pick up some items from their list on your next trip.
4. Keep hydration on the mind
Dehydration is a common health issue for many older adults, especially in the summer. And it can lead to bigger problems like low blood pressure, falling, and urinary tract infections. Why not share a cool beverage like iced tea or lemonade with your neighbor? Plus, you'll both benefit from friendly conversation over summer drinks.
5. Volunteer
Giving back to your community has many benefits. You're able to connect with individuals you may not have known. You get to share your time and talents in a valuable way. Plus, you feel good doing it!
At Iona, we welcome volunteers of all ages and backgrounds. Visit our volunteer page to learn more about volunteer opportunities. 
By Rosie Aquila
Rosie Aquila is Iona's Communications and Marketing Manager. In her role, Rosie creates content for Iona's website, blog, social media, email, and newsletter. A graduate of Kenyon College, Rosie joined Iona's team in 2014.