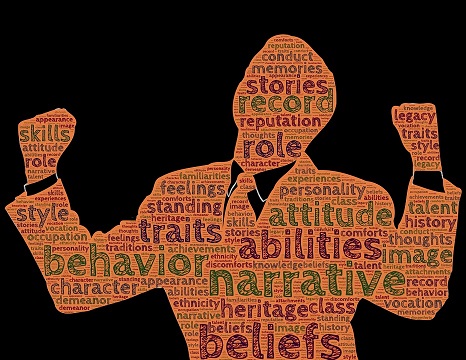 It's never too late to try something new, build a new, healthy habit, shake up your normal routine, or even find help you might need. However, contemplating change can cause "shut down." Therefore, we encourage you to identify manageable steps that you can do now.
Here are five simple tips to help you get started.
Declutter and redesign your living or office space. Think about how your primary living or work space makes you feel, and then focus on how you want the space to make you feel. Start with decluttering. Take your time, work room by room, and use the Four-Box Method—have one box each for trash, donate, keep, and relocate. Then, select a color scheme and a layout. Finally play with the set- up from there and accessorize—adding decorative accents. The idea of sorting through a lifetime's accumulation can seem daunting, so we recommend that you break up the time by doing 15 minutes of work at a time.
Challenge yourself. Write down the things that you've always wanted to try, or even feared, and pick one at a time to focus on. You can even sign-up for a new class. Consider a training that interests you. Since the development of the internet, there are many resources and learning opportunities available to you. You can find both free and paid options for webinars, e-courses, and tutorials. Check out what Iona offers in the areas of nutrition, mental health, wellness, and fitness.
Join or create a new social group. For example, you could join a book club, start a group chat for family or friends, or join a Village. Villages provide access to services that support the goal of remaining at home as long as possible. Volunteers and limited paid staff can help with transportation or simple tasks (like walking a dog), provide social support, and make referrals to vetted services. Through expanding your social circle can bring about new ideas and motivation, while also building comradery, and giving you a sense of belonging.
Set a new goal or build a new habit. Think about a new habit or goal that you want to achieve. Write them down. To help strengthen your direction toward this new goal, consider make a vision board or presentation—adding visual aspects helps build motivation and brings a little more life to your goal. Designate a time daily, weekly, or monthly to work on strengthening your new habit or goal until you become accustomed to doing it. Set reminders on your phone or calendar to help. For example, you may want to work out more regularly, do art, or write more; therefore, you might choose to work out, paint, etc. every Monday evening. Check out what Iona offers in the areas of nutrition, mental Health, wellness, and fitness. You can also visit Around Town DC, a joint project of the DC Department of Aging and Community Living and Iona, which is one source for local recreational activities in Wards 2 &3 for older adults. Search the directory and sign-up for our popular Concert, Conversation and Lunch series, field trips, art and music classes, fitness classes, social gatherings, and educational presentations, lectures, or discussions.
Research Care Managers in Your Area. A care manager can assess your needs, help arrange services, and monitor the services to make sure your needs are met. They can also be on-call in case of emergency. At Iona, we call our geriatric care management services, "Iona Care Management." You can learn more about Iona's services by calling our Helpline at (202) 895-9448. Aging Life Care Association also has a tool on their website to search for experts.