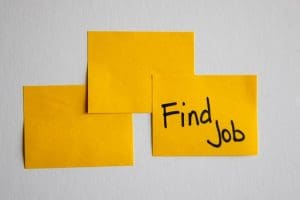 Many older adults are entering or re-entering the workforce. But finding employment can be a big challenge, especially if you haven't applied for a job in many years or don't know how to market your experience and skills.
These resources provide practical tips on the job search process and information on where to get counseling and support for people 50+.
Use these resources to help find and secure positions that are the right fit for you.
Job-seeking tips:
AARP offers various tips on conducting a structured job search, and making a successful transition from one career to another. 10 Tips for Reinventing Your Career.
Here's a comprehensive guide from the National Association of Area Agencies on Aging (n4a) that covers how to market your skills, interview tips, and more. Employment Options: Tips for Older Job Seekers, by the Eldercare Locator.
If you're considering a work-at-home job, be wary of common scams. The Federal Trade Commission (FTC) outlines common scams to be cautious of and how to report them. Common Work-at-Home Scams.
Individualized job counseling or training:
We wish you good luck on your job search!